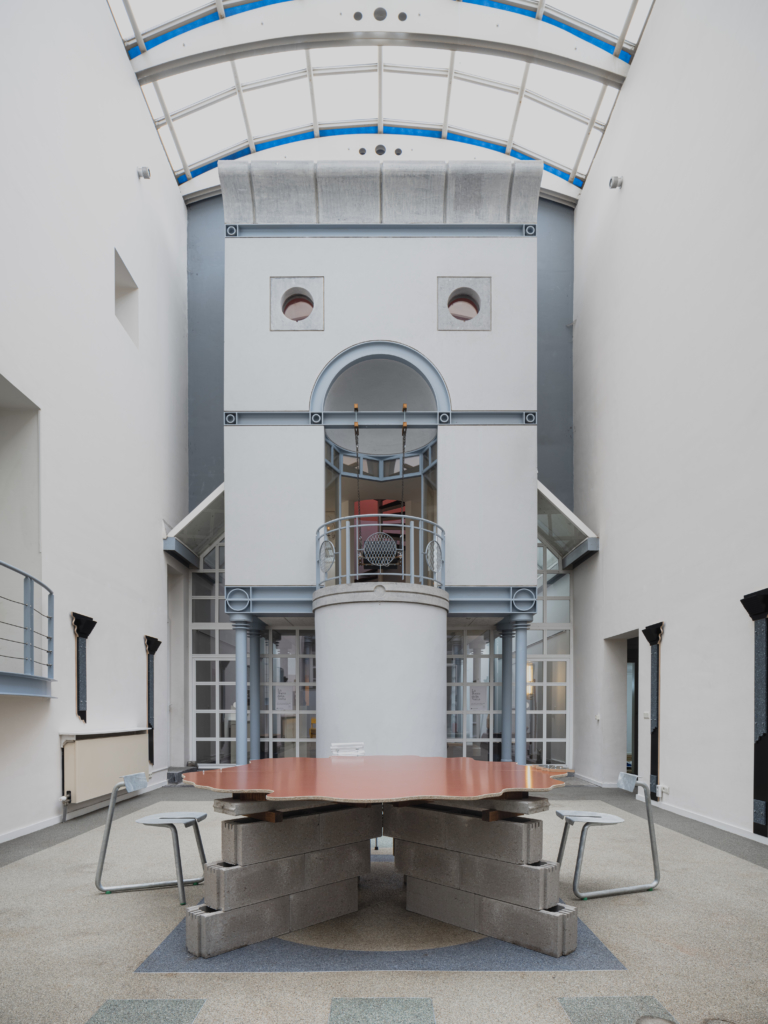 A New Gallery
According to the Roman legend, if a liar places his hand inside the marble simulacrum's mouth it will be bitten.
Without showing teeth, Jean François Declercq will open his own version of La Bocca this upcoming September, revealing his latest gallery project. After successfully launching Atelier Jespers in the modernist home of the eponymous sculptor and Area 42 located in Michel Polak's building for the 'Régie du Téléphone et du Télégraphe', Jean François Declercq will, once again, gather the power of architecture with his eye for contemporary design. Behind the intricate and whirling metal work of Maison van Dijck hides a postmodernism style house, built in 1989, by a young unknown architect: Michel Poulain. When Jean François Declercq was called to take a look at this unusual building it smiled at him and the idea of a new gallery was born.
La Bocca della Verità ambitions to support young voices in the field of Design (by offering them) through the opportunity of presenting their work for the first time to the public in cycle of three exhibitions per year. The ground- and upper floor of the gallery will welcome group and individual shows for young and autodidact designer's production with prices ranging from 500 to 15,000 euros.
The first floor will be a project room, hosted by 'Stand Van Zaken', where they will select different curators, artists and architects to develop a "Cadavre exquis". A creative concept where artists work in a sequence on top of each other's work, without seeing or knowing the final result.
Originally initiated in 2019 by Doorzon interieur architecten & Theo De Meyer. Stand Van Zaken could be recognized as a state of affairs between many collaborations.
Both architects, longing to build and initiate, have been working previously with Jean François Declercq. Today their collaboration continues by sharing knowledge and a mutual enthusiasm in order to explore new forms of expressions.
Project room #1
Imagine a gallery free of judgement by taste, one that is eager to learn about different worlds and universes within the field of design, art and architecture. New forms of languages will not only be found within one's own world.
On its first floor: La Bocca della Verità would like to introduce a project room where Stand Van Zaken* selects a new curator for each exhibition. Based on a Cadavre Exquis – also known as the Game of Consequences -, this curator will be free to present a vision of what they believe is new and emerging within their field of work. The curator will be asked to invite a max. of 3 emerging designers, artists or architects and allowed to confront oneself within this exhibition. All works are for sale, can be reproduced, or can be an invitation for new pieces on demand.